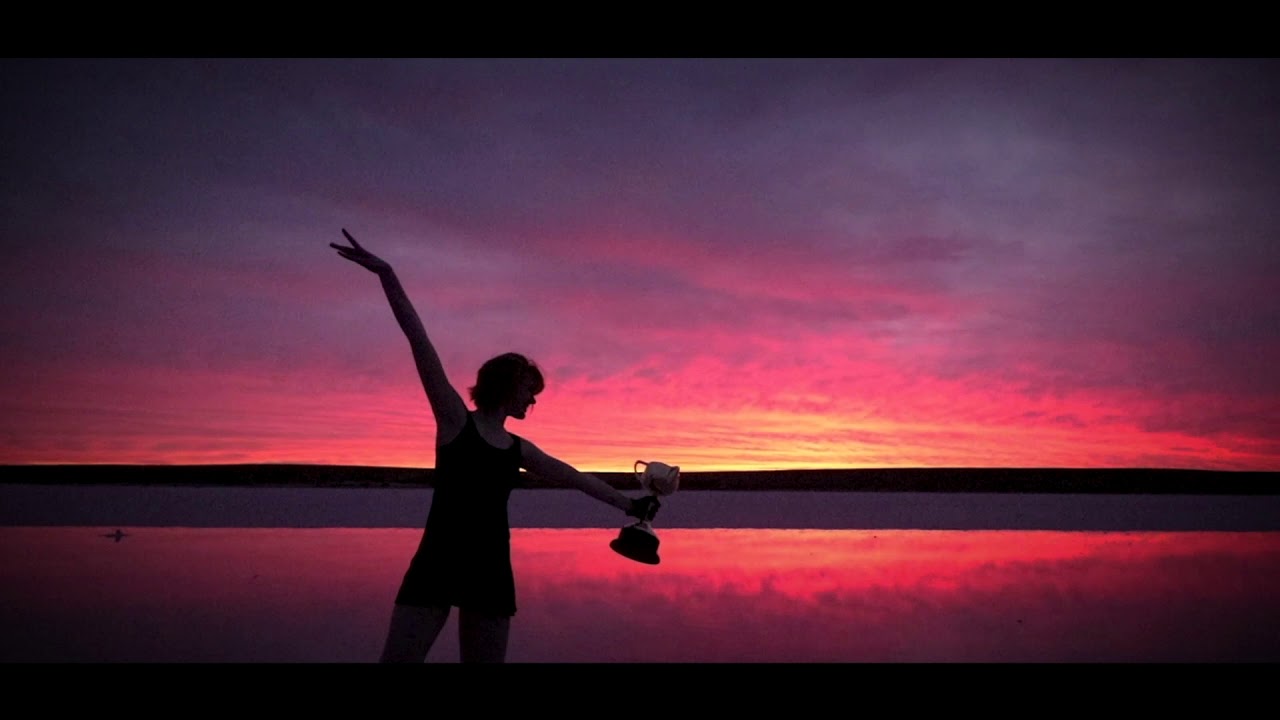 1.
Why should you join our exclusive Lake Tyrrell guided tour?
Simply because it is going to be an enriching experience, brought to you by Julie, who is a licensed tour guide. The tour starts with the history of the Lake, followed by showing you the cultural charms of our small town, Sea Lake. We then bring you to one of the most scenic spots of Lake Tyrrell, where you feel so close to nature between heaven and earth. With plenty of time, you can freely roam around the lake to get your best photography shots with a mesmerizing backdrop of sunrise or sunset. Every changing moment of the day, every day of the year, it looks different, with swirls and twirls of magical hues dancing at their own rhythms. Not forgetting the reflection, which gives Lake Tyrrell a romantic name – Sky Mirror. You are standing right between the divine streaks of clouds and their mirror images on a sheet of natural brine water, soaked in a breathtaking twilight. You can almost touch the brilliant orange colours slowly fading from maroon to neon pink and majestic purple. No words can describe this spiritual sense of tranquillity that evokes eternity. 2.
Other than an English-speaking tour guide, do you have other languages available?
A non-English translator is available upon request. 3.
What recommendations do you have for accommodation?
We can assist in booking accommodation and making suggestions about the best local culinary experiences and unique souvenirs of the Mallee region. Don't miss out on the Silo Art Trail too, which is just a stone's throw away from Sea Lake. Ask us about joining the Silo Art Trail tours at the end of our Lake Tyrrell tour. Sea Lake welcomes you, and we would love to show you around the rural beauties of the Mallee. We appreciate your likes and shares on our page, too. Thank you for supporting our local business. 4.
Do you have packages available? (updated December)
Yes, we do and at the moment due to Covid 19 will be put on hold. 5.
How do we get to the Lake if we do not join your tour?
You may do a self drive to Bailey's Road and the Viewing Platform, approximately 10 minutes' drive from Sea Lake. 6.
What do you have in town for food?
Visit the Top Cafe, Bottom Cafe, Royal Hotel (for lunches and dinner), and the recently opened pizza shop, Cafe Bitola. 7.
What else is there to do in Sea Lake?
Visit Skymirror Gallery and enjoy a coffee, have a short break with the kids at the Apex Park, go for a swim in the Sea Lake pool and also visit Green Lake Regional Park. 8.
When is the best time to visit Lake Tyrrell?
The best time is during the
winter
- June to August -
when the Lake will be filled with water and reflection of what we name "Sky mirror". Summer is
from December to February
when you can see the
pink salt surface
with a little water. However, you may wish to
join the tour
with local tour guide, Julie, who will take you to an exclusive area where she knows the water will be. Be prepared to walk a short distance. 9.
Do you refund? (
Term and conditions apply
)
If you miss the tour for personal reasons, we can offer you a credit voucher equal to the amount you've paid and valid for up to one year. You may change to another sunrise/sunset/ stargazing tour date. If the tour is cancelled due to bad weather, we will offer you a credit voucher or full refund to your bank. Please allow up to two weeks. (
Required: BSB, account number and date of payment
)
Contact us
to find out more about refunds.